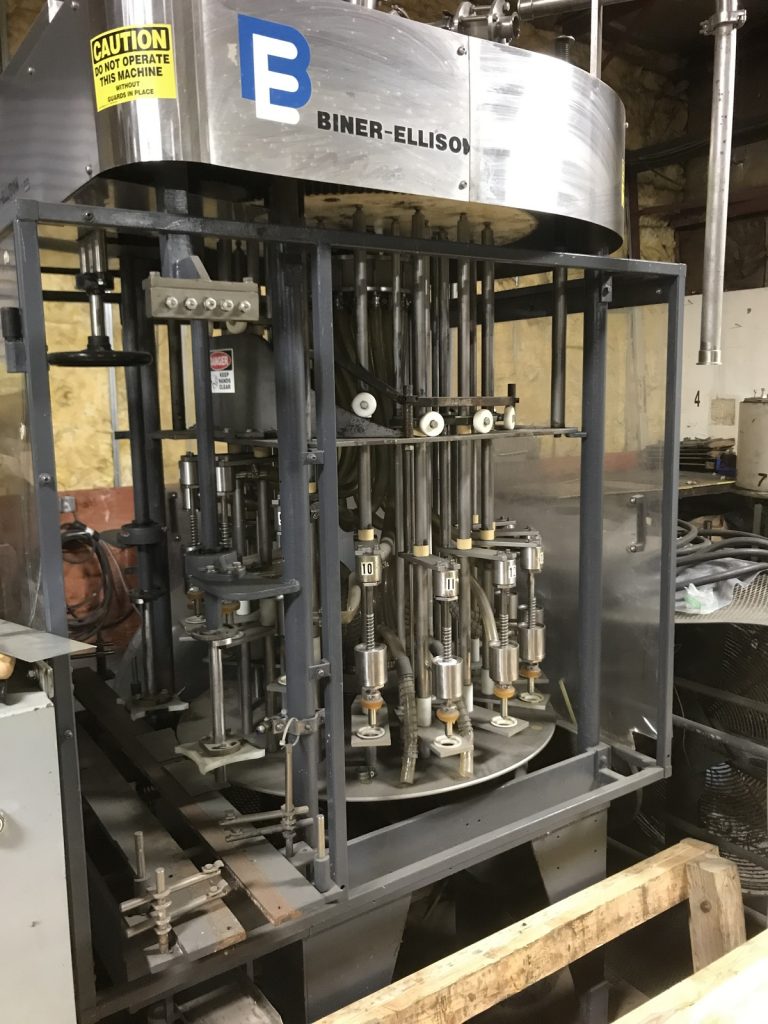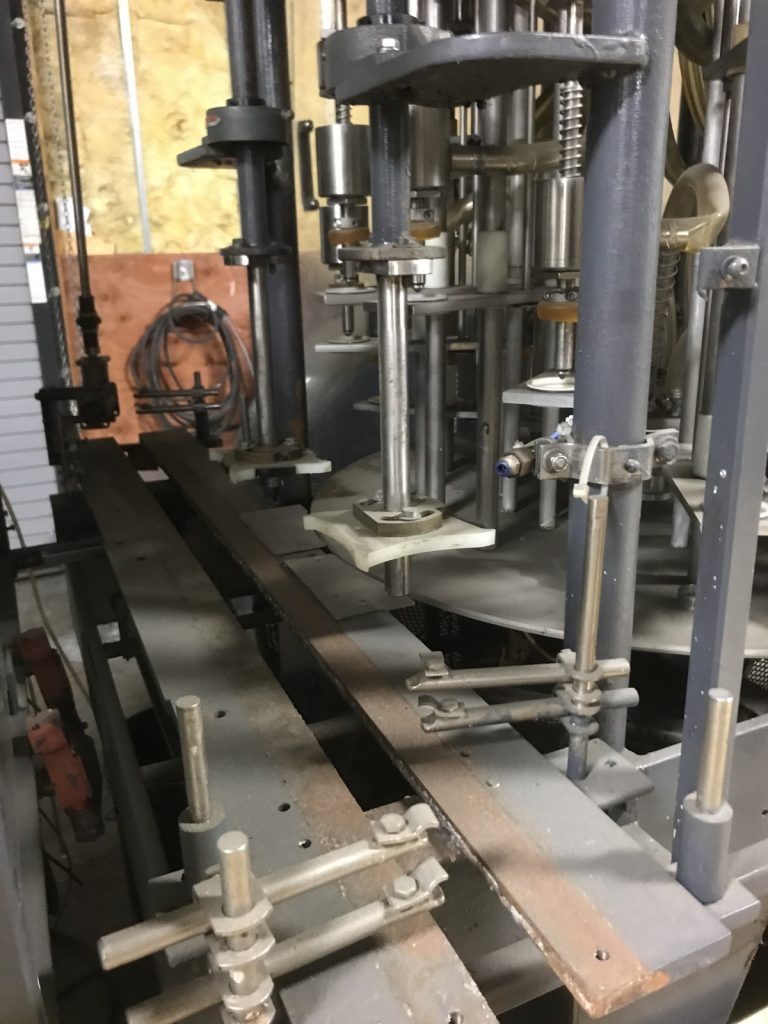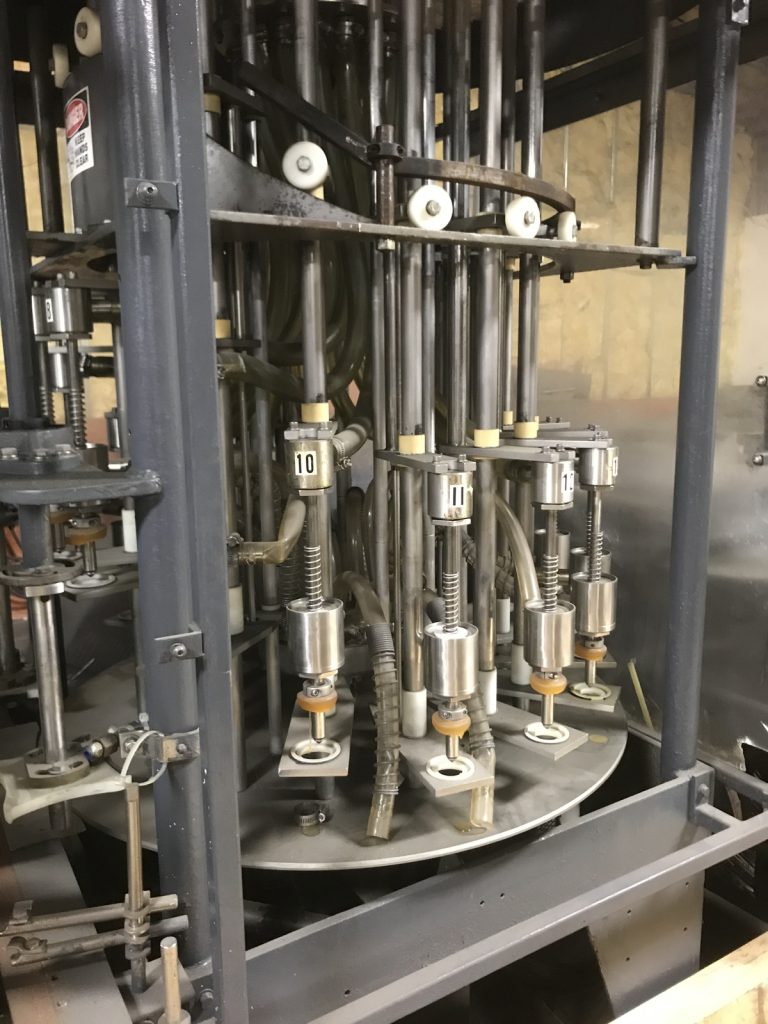 Biner Ellison 16 Head Filler
Biner Ellison 16 Head Pressure Overflow Filler with 5/8″ Nozzles. Capable of running 130 BPM.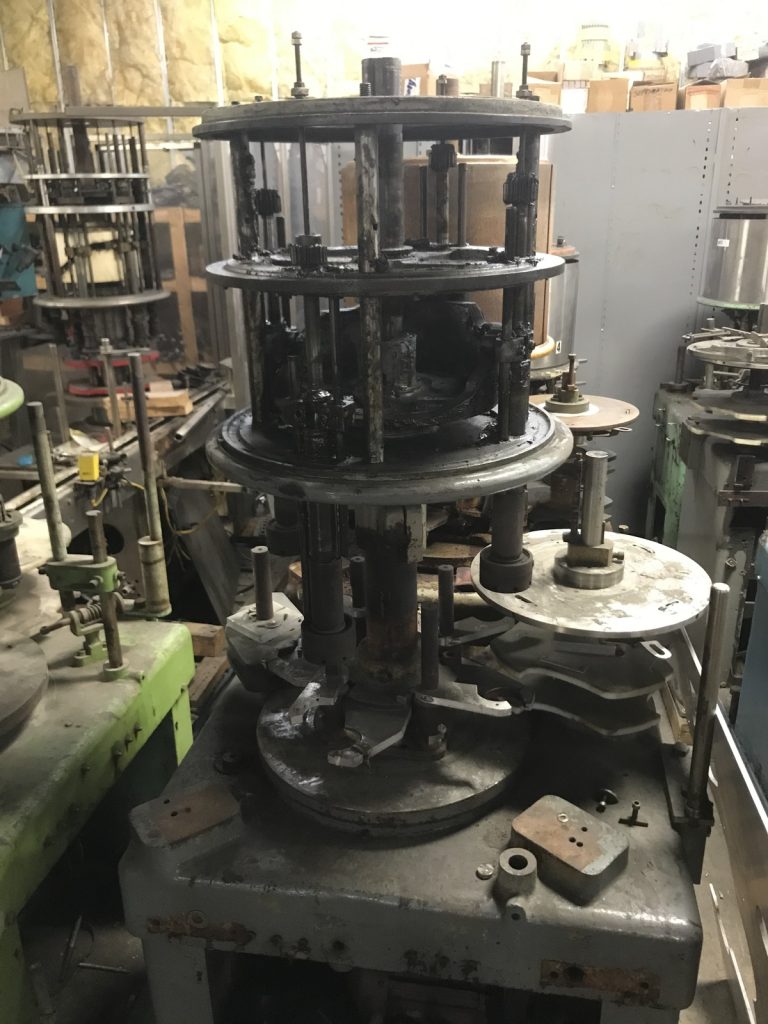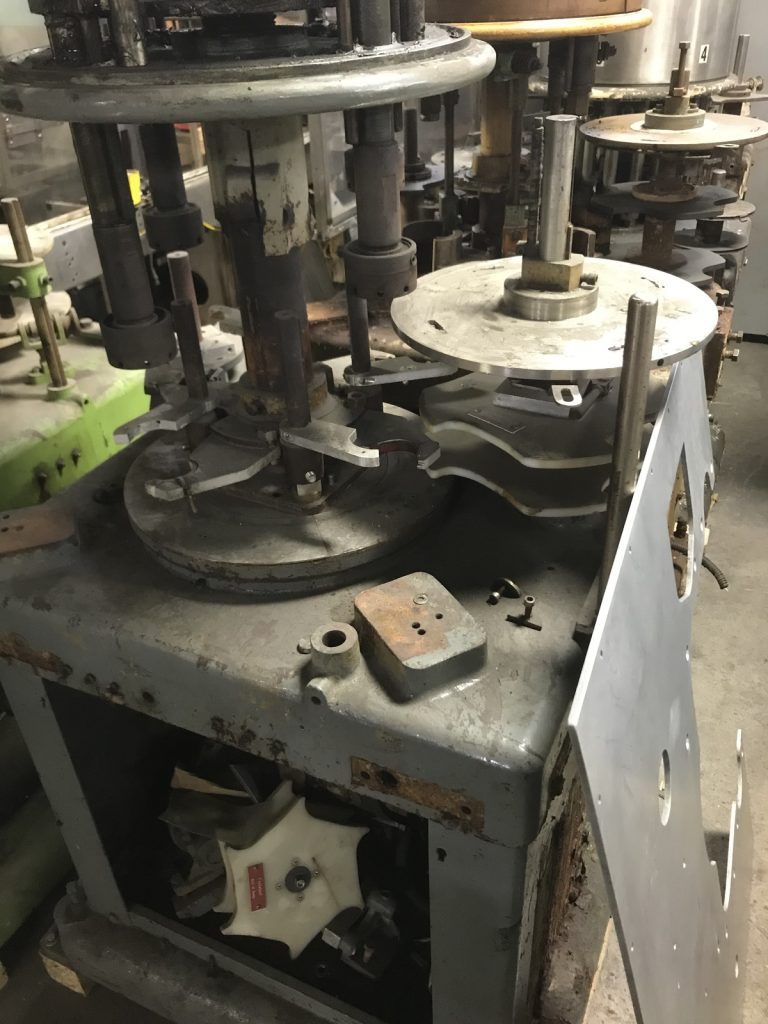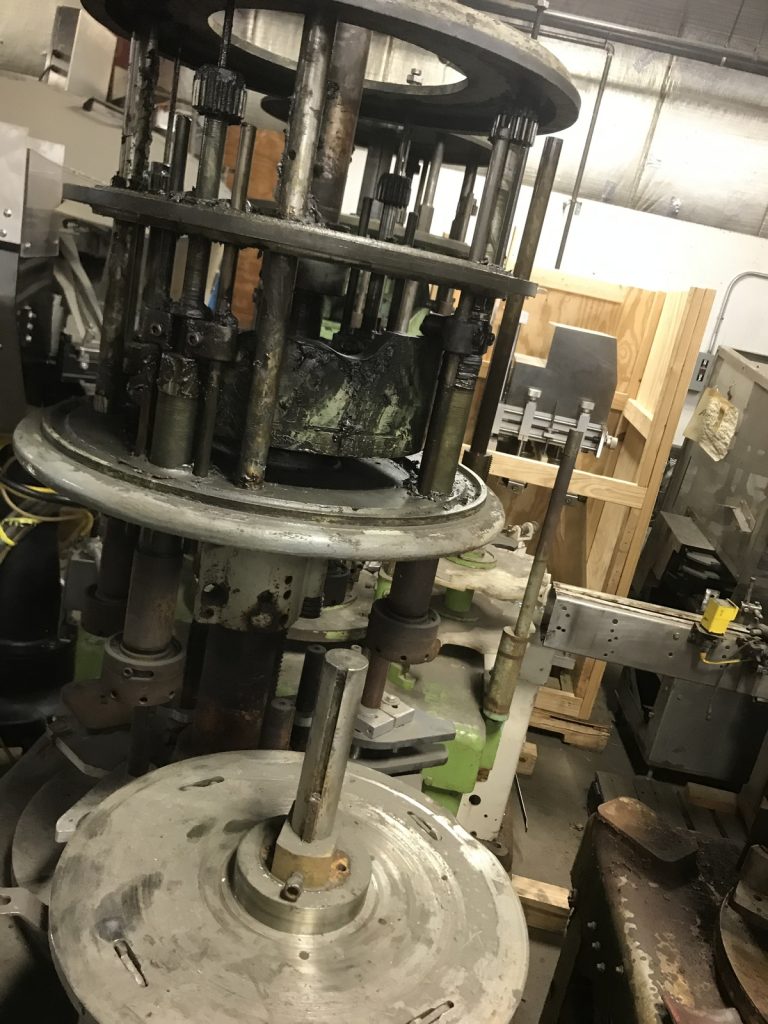 CONSOLIDATED CAPEM
D-4-FA
ROTARY CHUCK CAPPER
Capper has 4 heads and is capable of speeds of 120 bpm. Has feedscrew to starwheel infeed. Has a cap size range of 13mm – 80mm (diameter).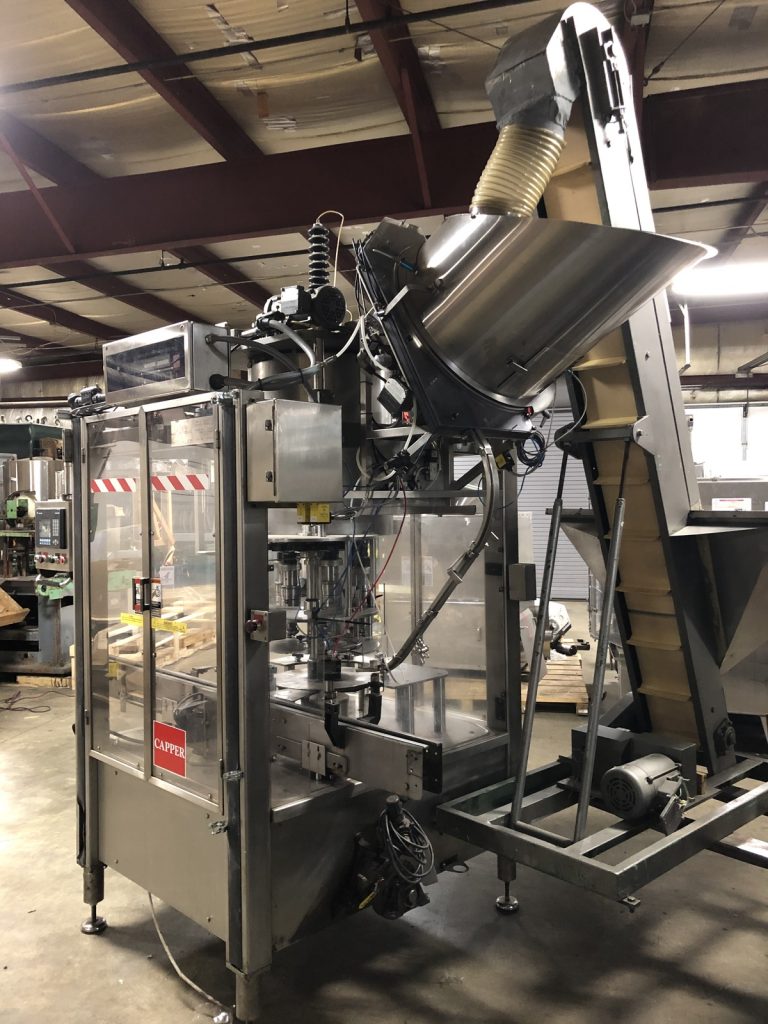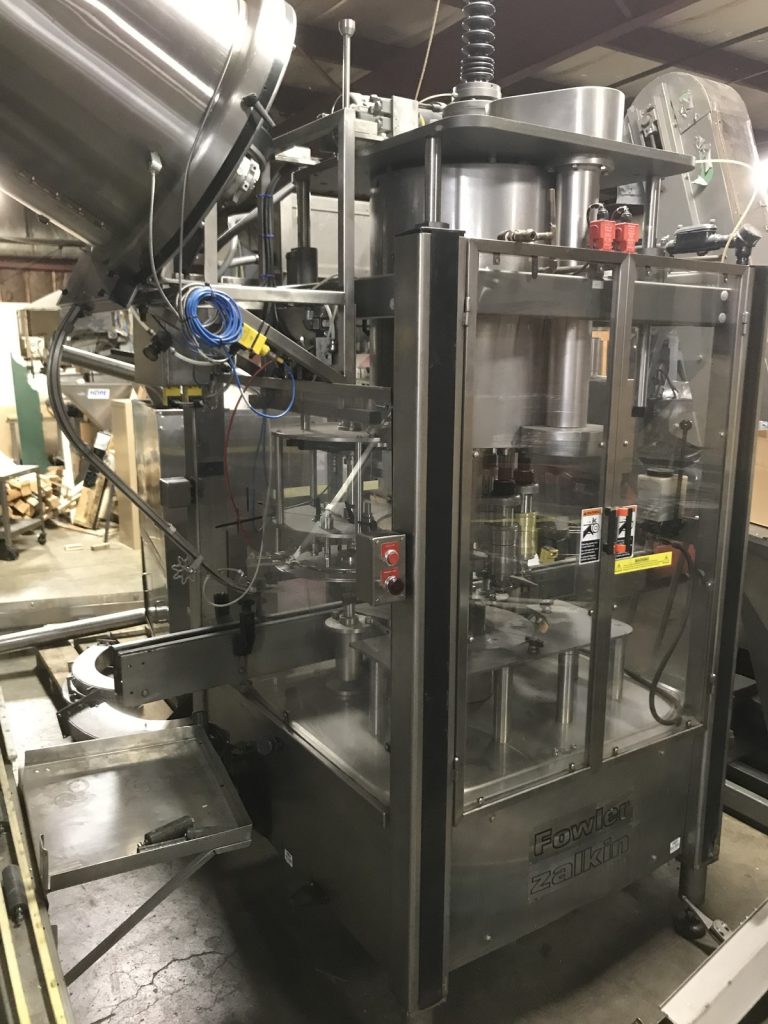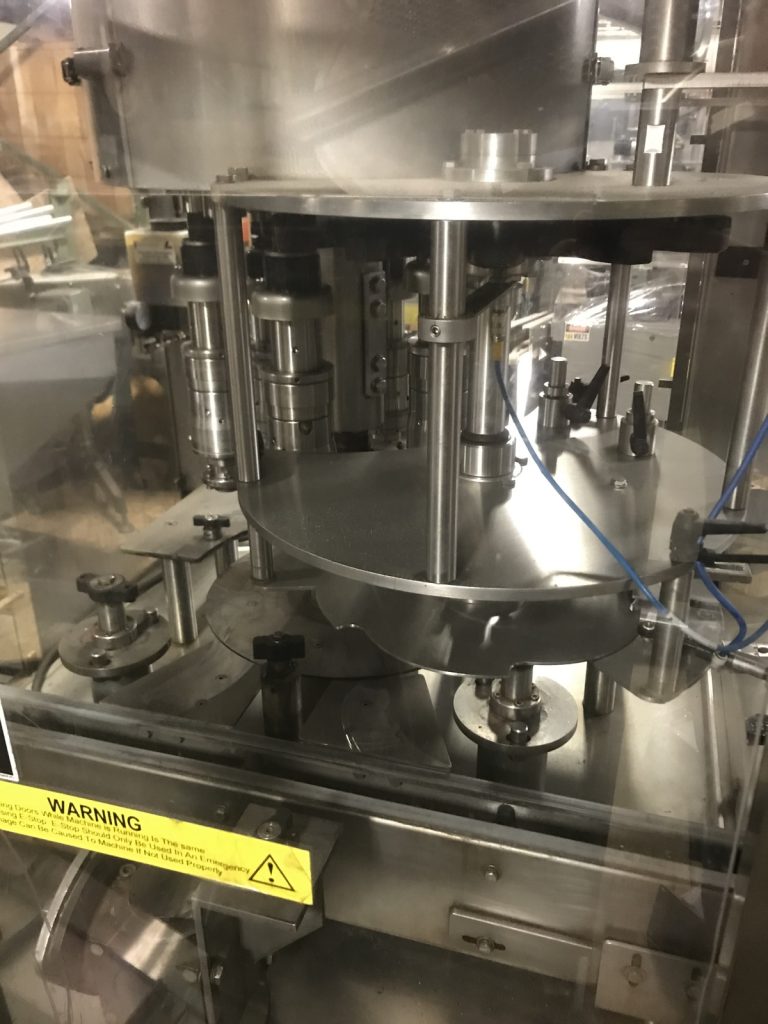 FOWLER - ZALKIN MODEL: CAPD-6/360
FULLY AUTOMATIC ROTARY CHUCK CAPPER. SPEEDS OVER 200 BPM WITH CONTAINER MIN-MAX OF 16mm – 318mm. COMES WITH CAPPER, SORTER, AND CAP ELEVATOR.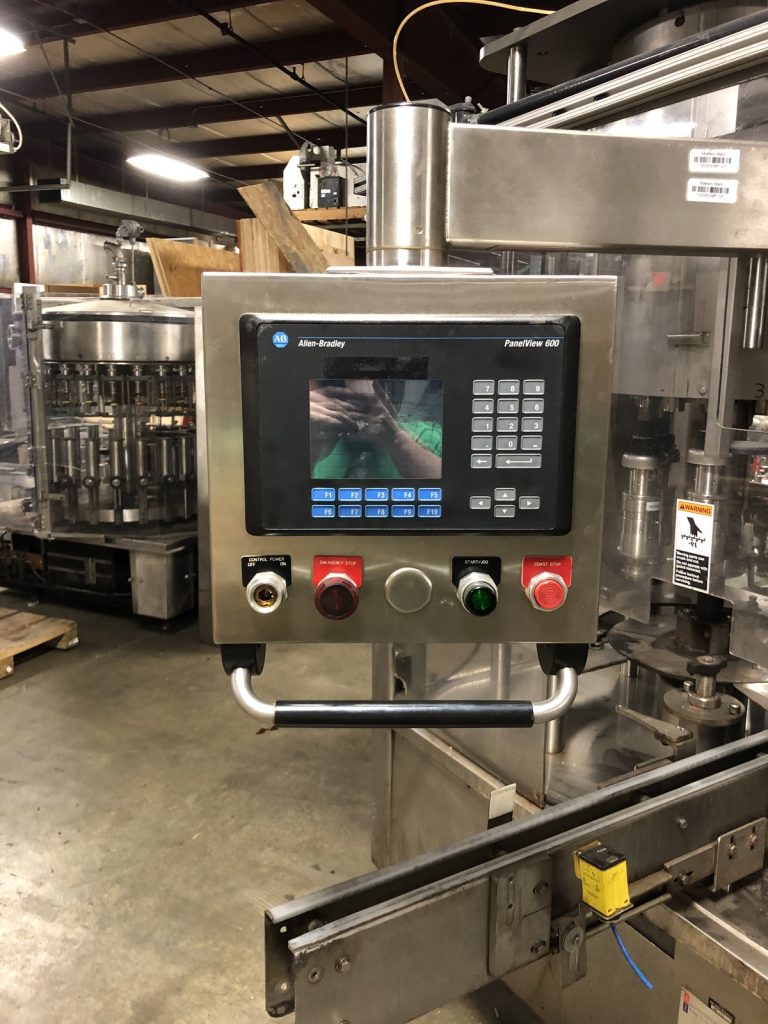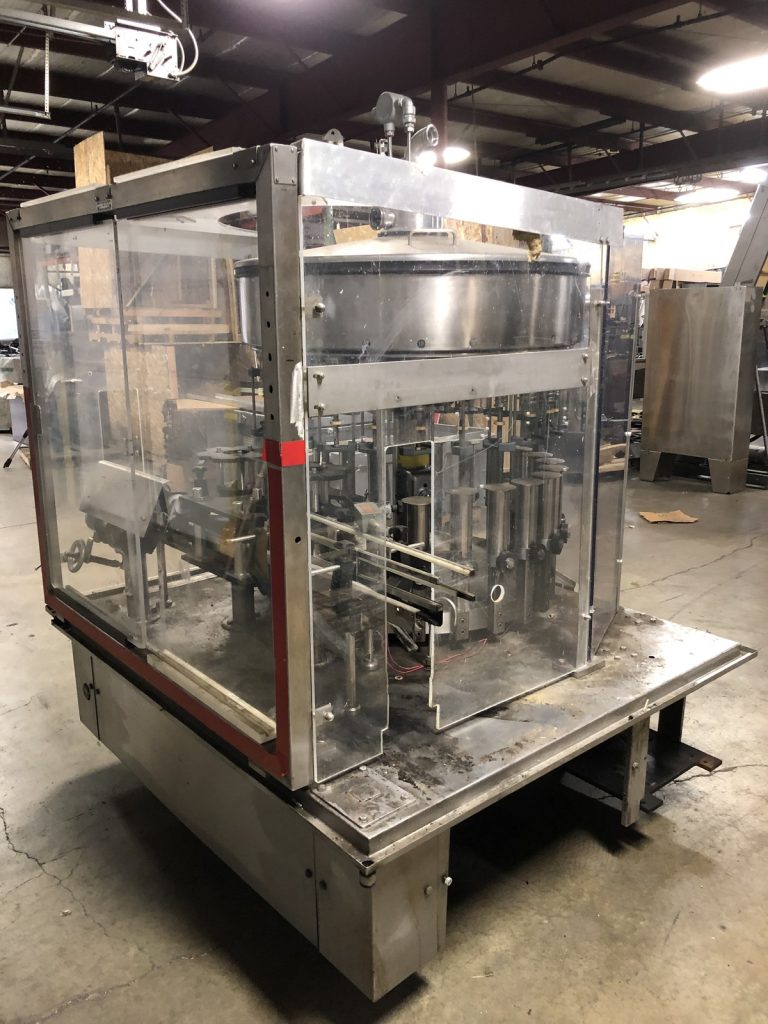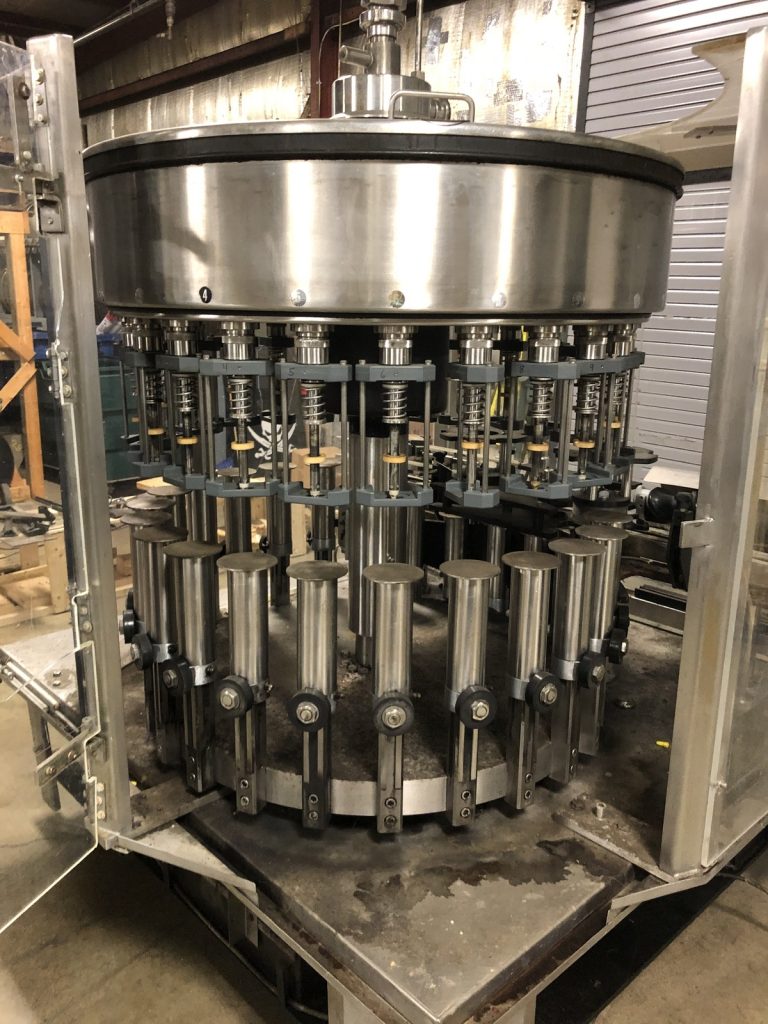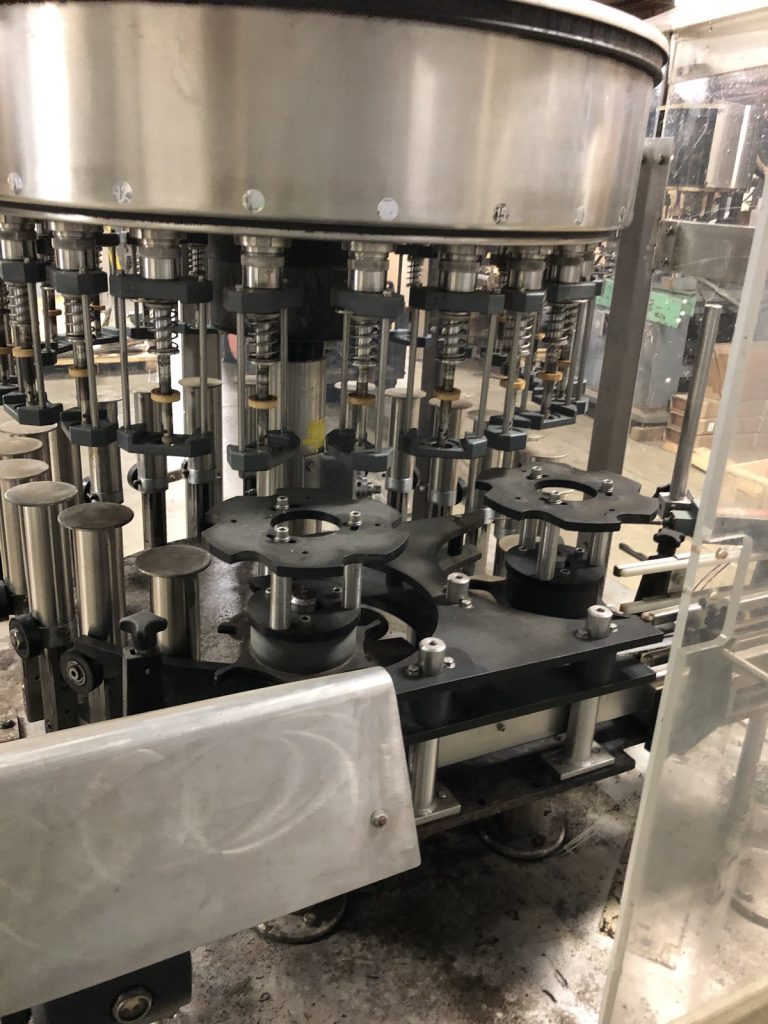 STORK 24 HEAD VACUUM FILLER. CAPABLE OF RUNNING AT SPEEDS OF 200 BPM. CURRENTLY HAS 5/8″ NOZZLES.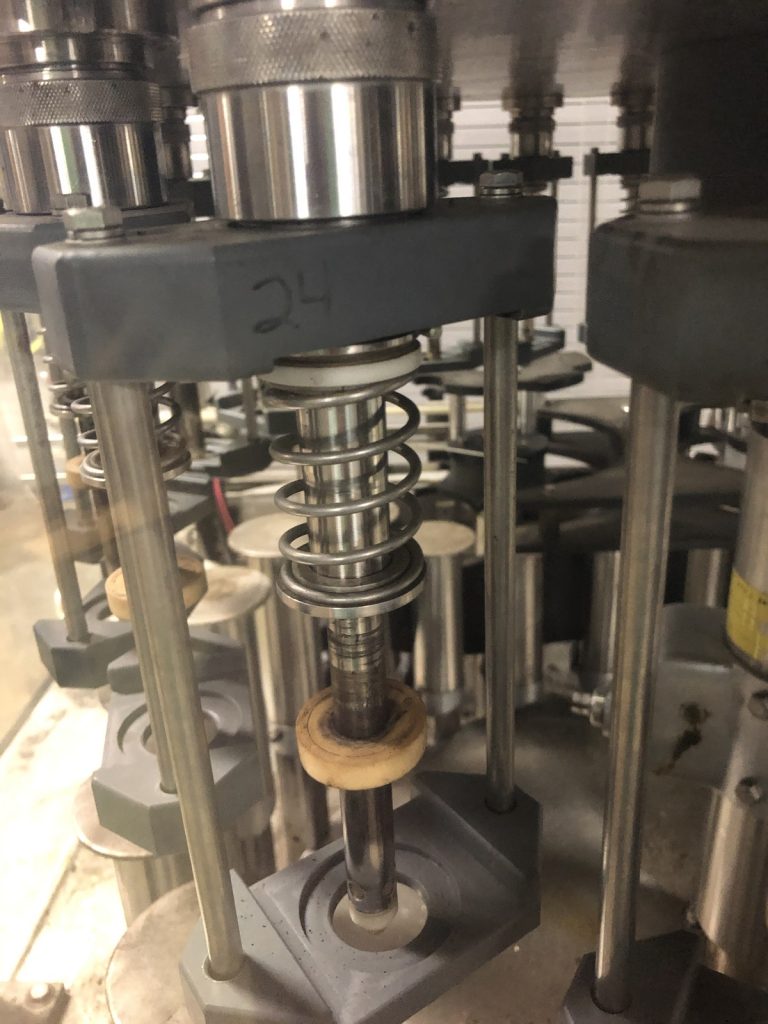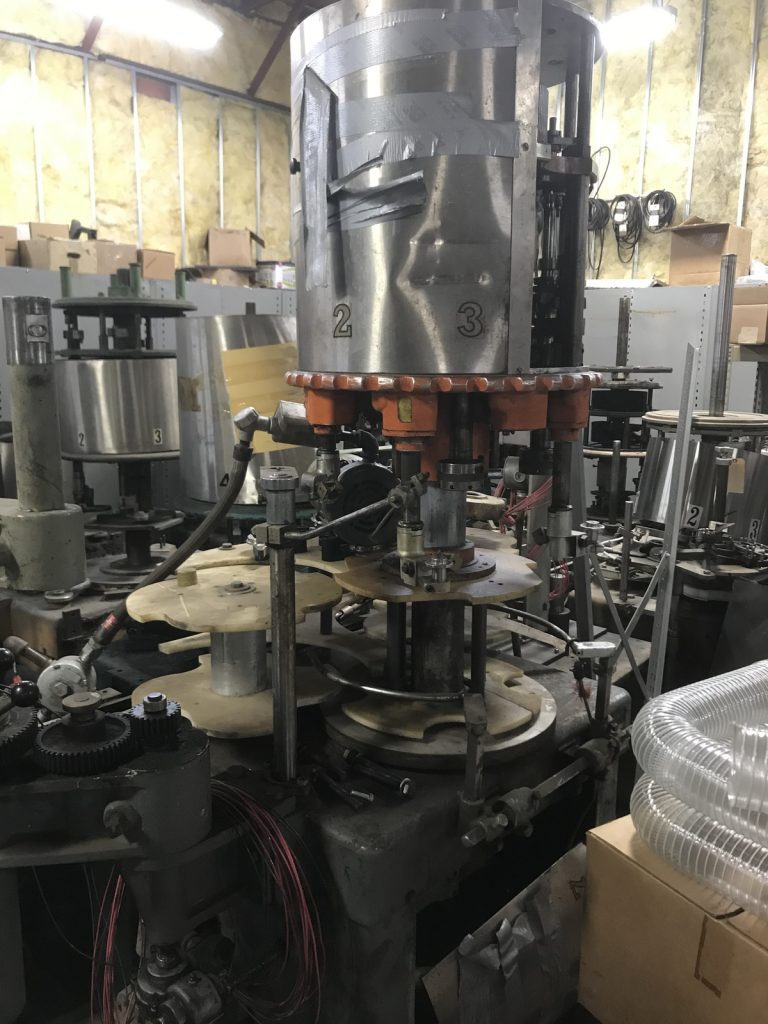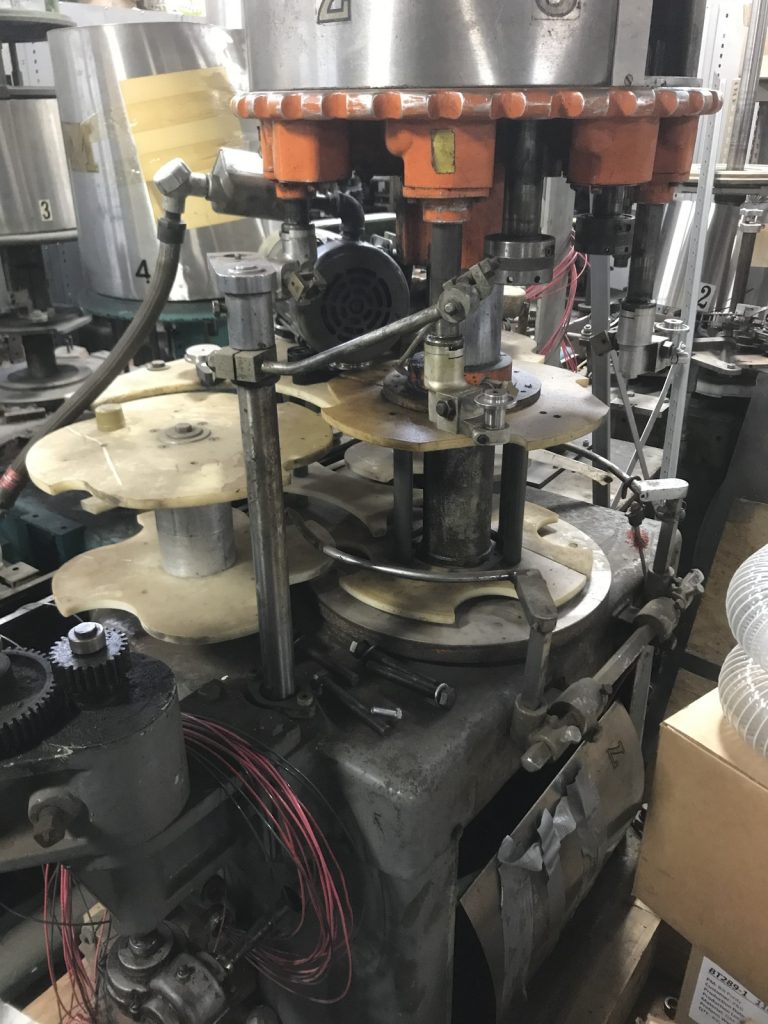 CONSOLIDATED CAPEM
TG-8-15
ROTARY CHUCK CAPPER
Capper currently is using 4 heads and is capable of speeds of 150 bpm. H&G can convert this to a 8 head that would be capable of running at 300 bpm. Has feedscrew to starwheel infeed. Has a cap size range of 13mm – 110mm (diameter).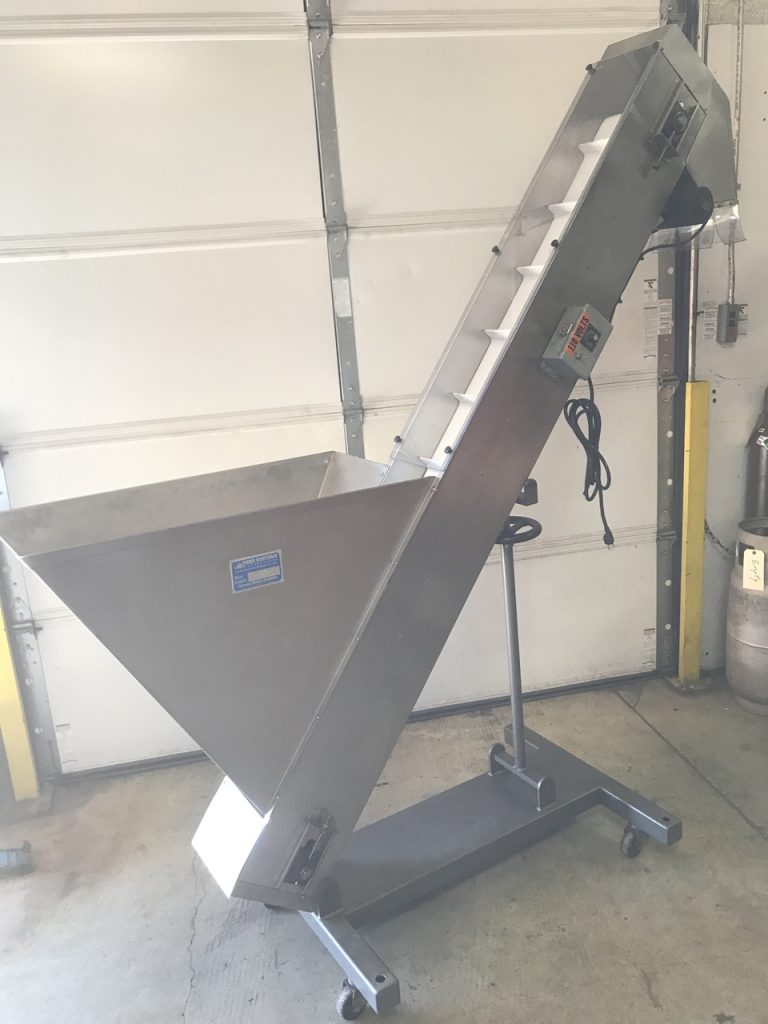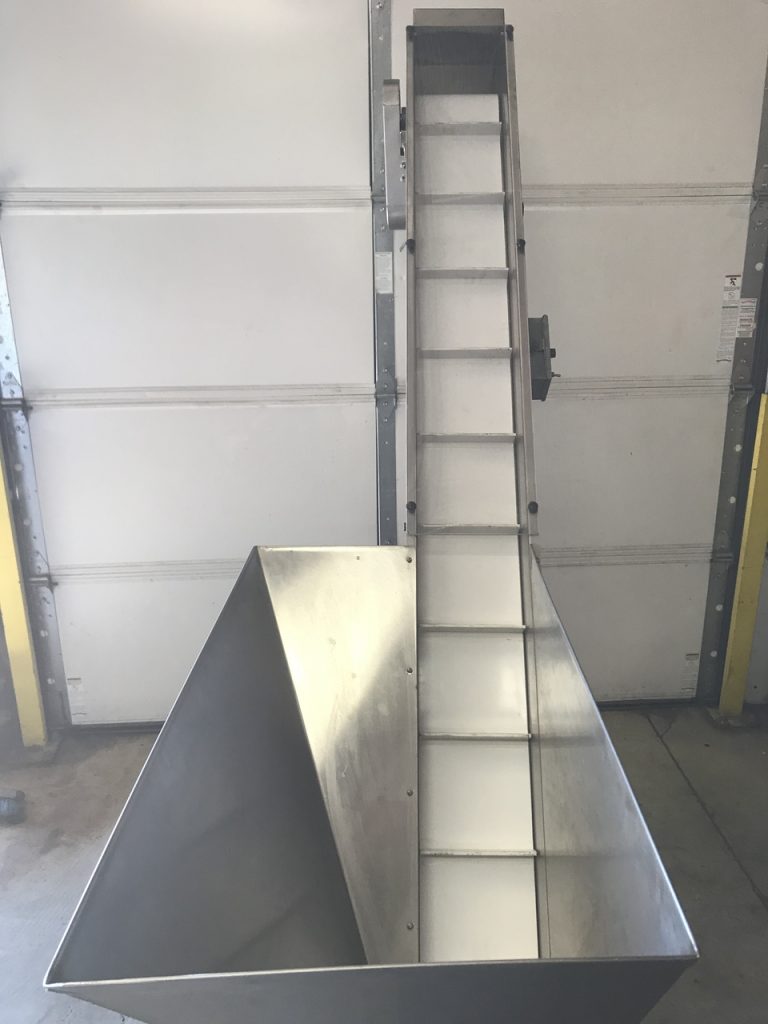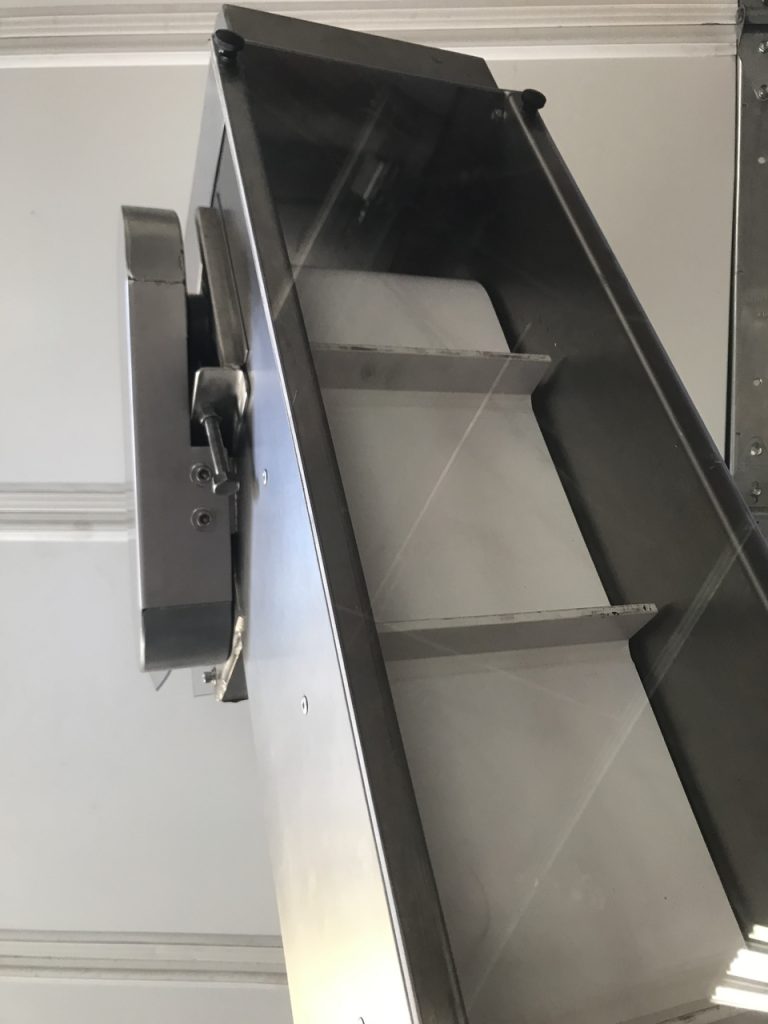 Refurbished Feed System - Cap Elevator
MODEL : FS-B
6′ DUMP HEIGHT +/- 3″. BRAND NEW 8″ WIDE CLEATED BELT. 110V W/ 6′ POWER CORD, AND POTENTIOMETER. THIS UNIT ALSO HAS CASTERS.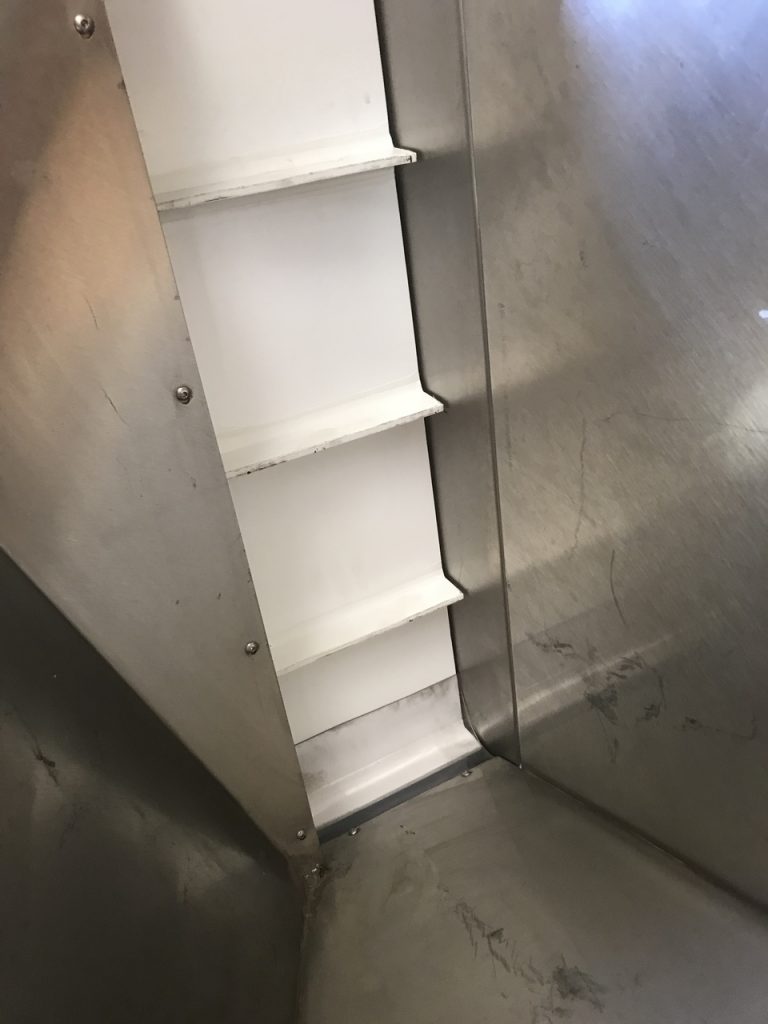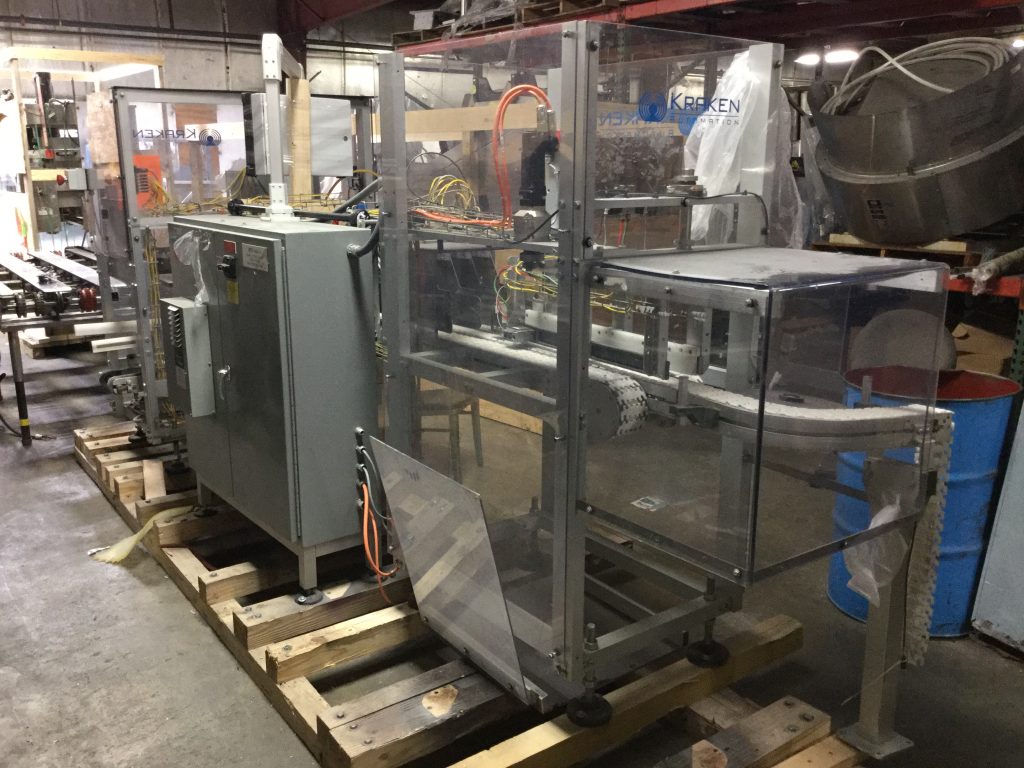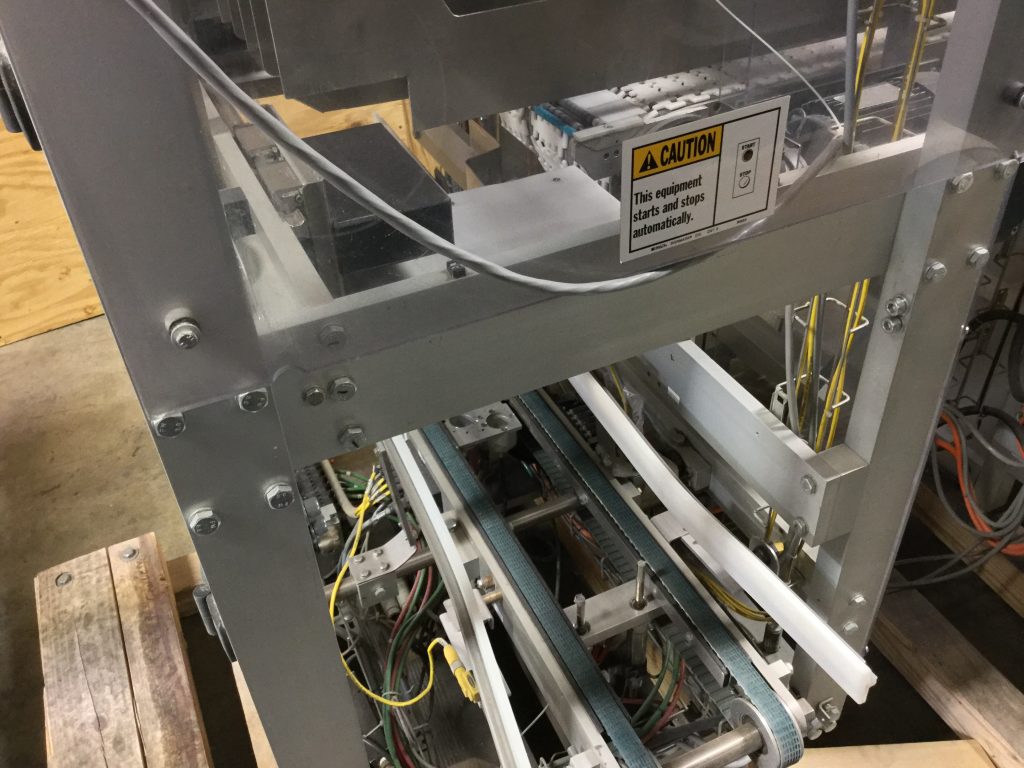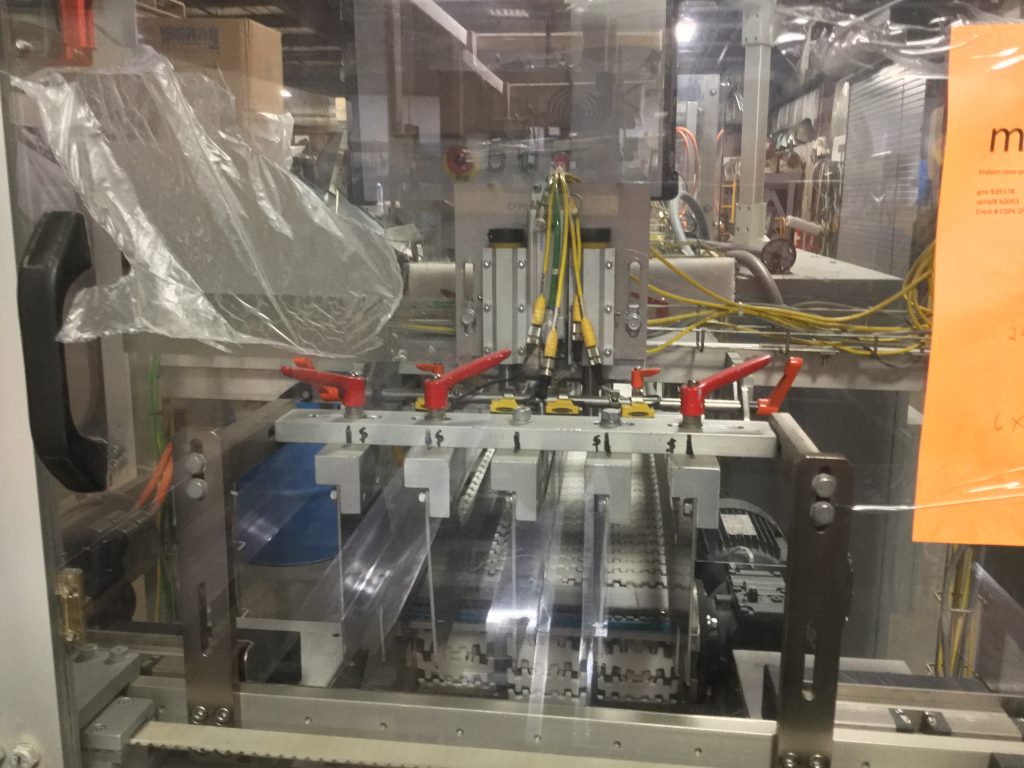 Kraken Automation Drop Case Packer
Kracken Automation: Model No. KCP-20 S/N: K0053
230V – 3 Phase – 30 amp – 6.5 HP
4 Lanes of bottles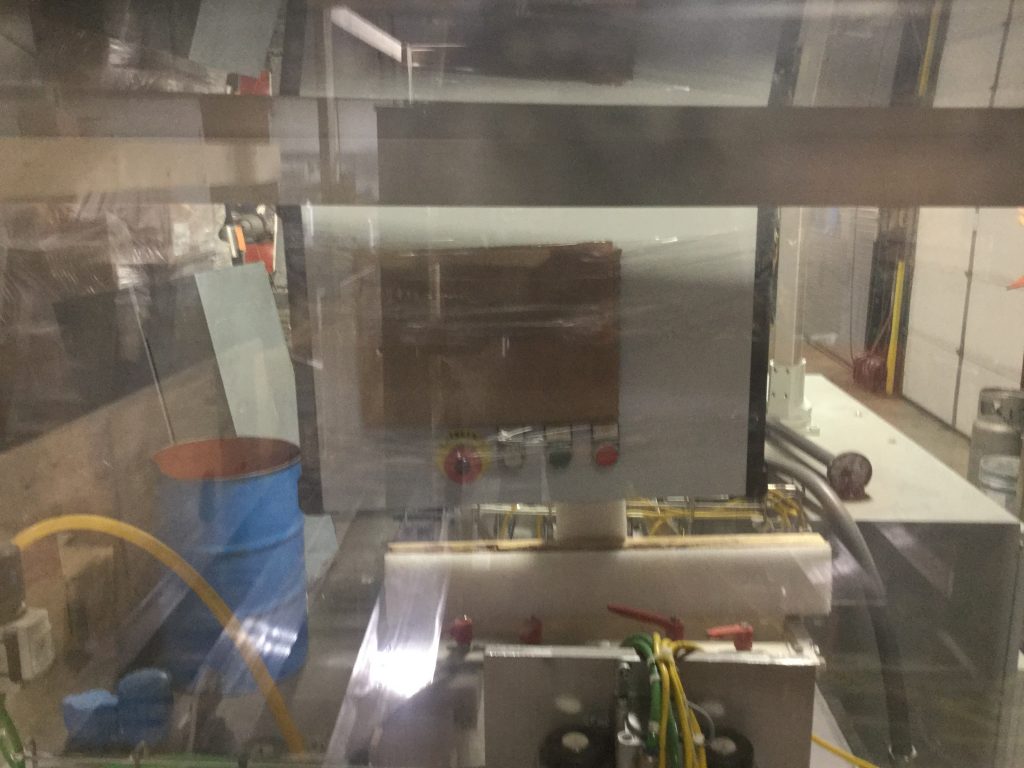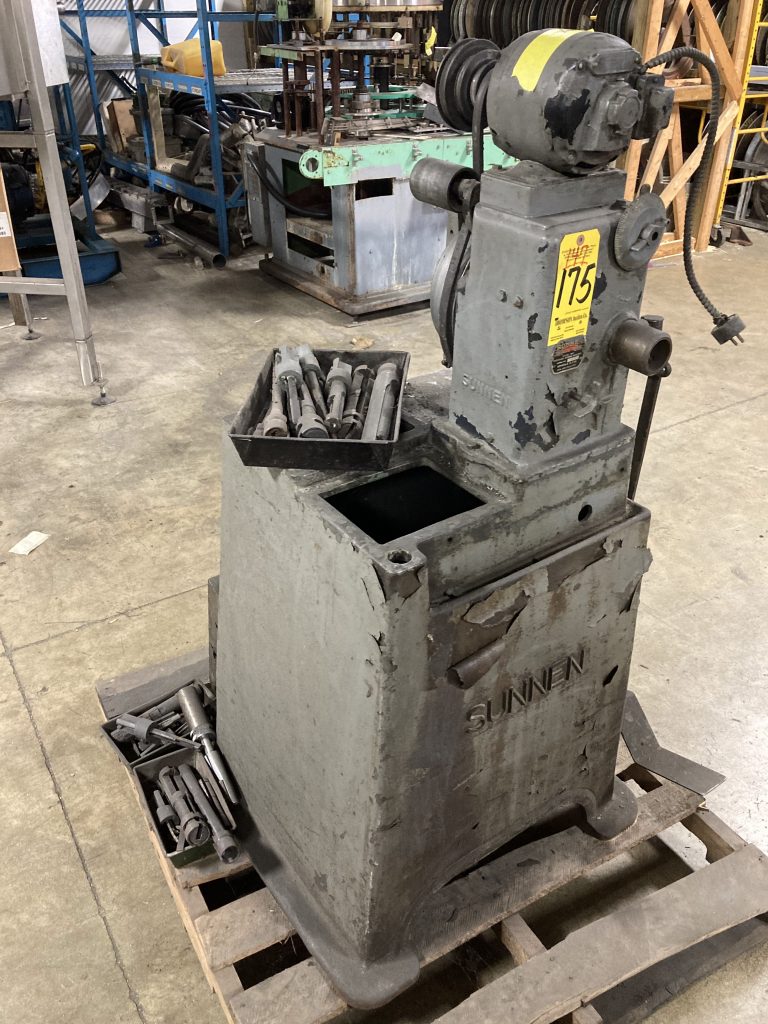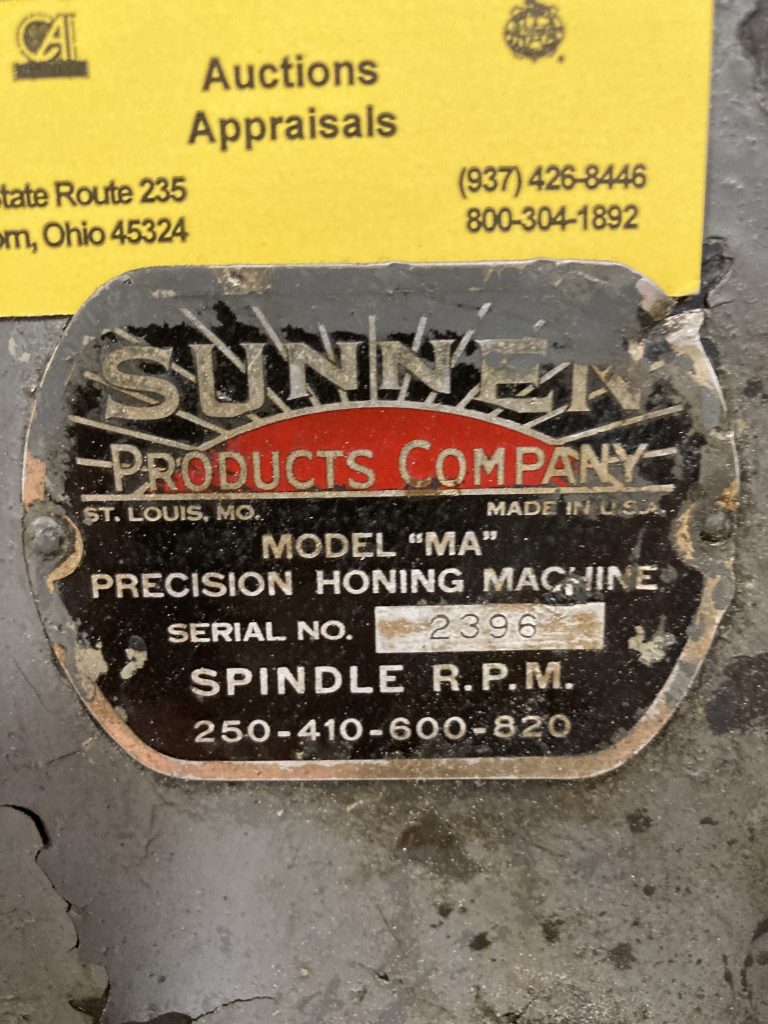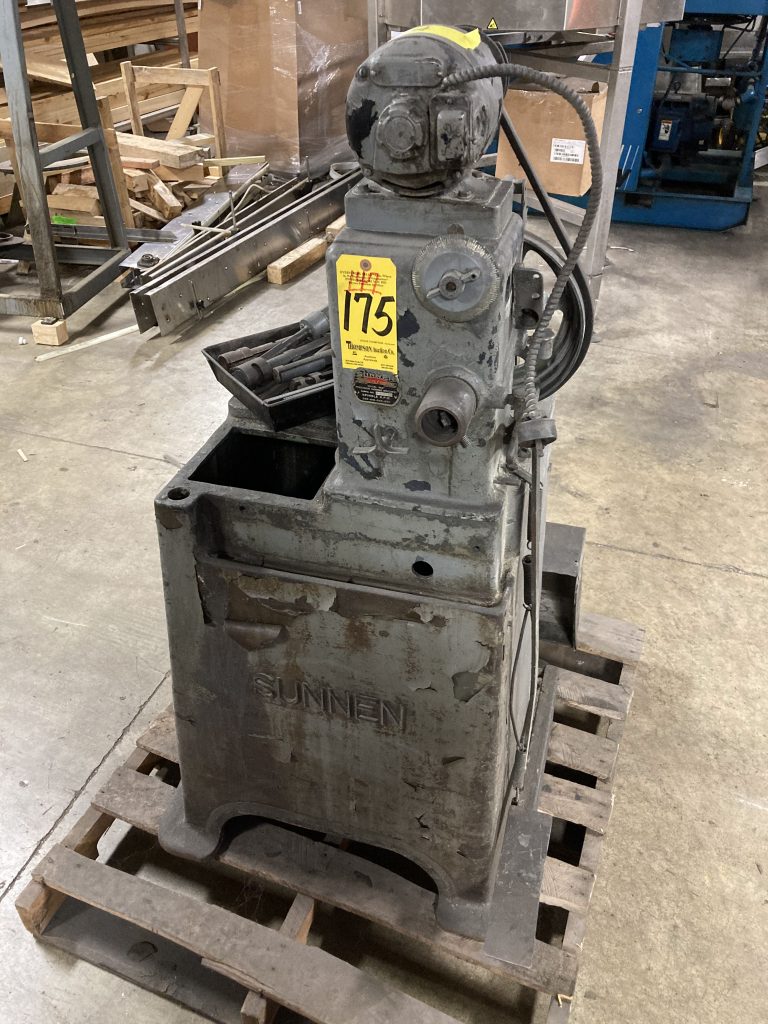 Sunnen Precisi
on Honing Machine, Model # MA, Foot Pedal Controlled
Used and Working Honing Machine. 
Includes tooling pictured. 
Foot Pedal is used to stop the unit. 115V.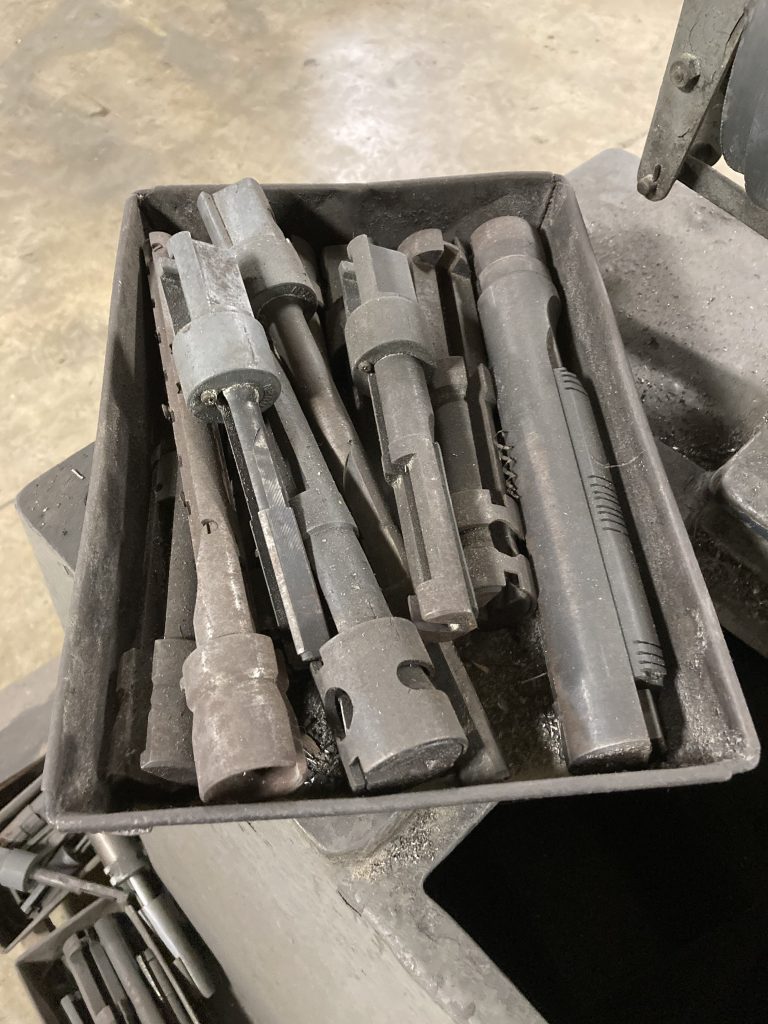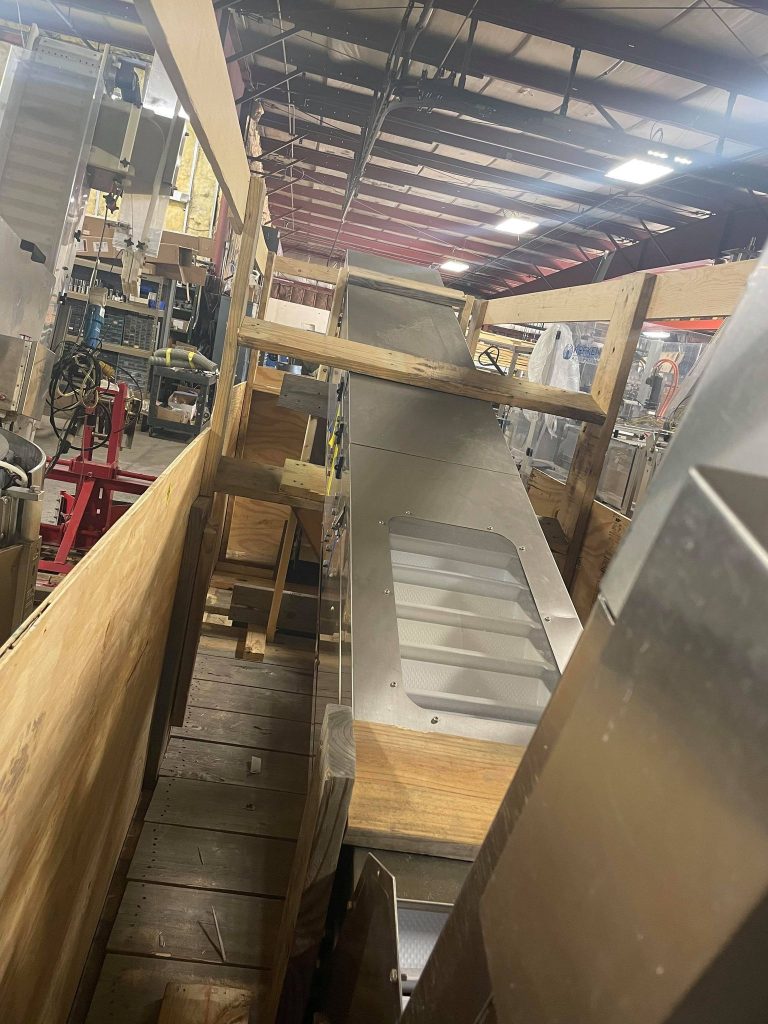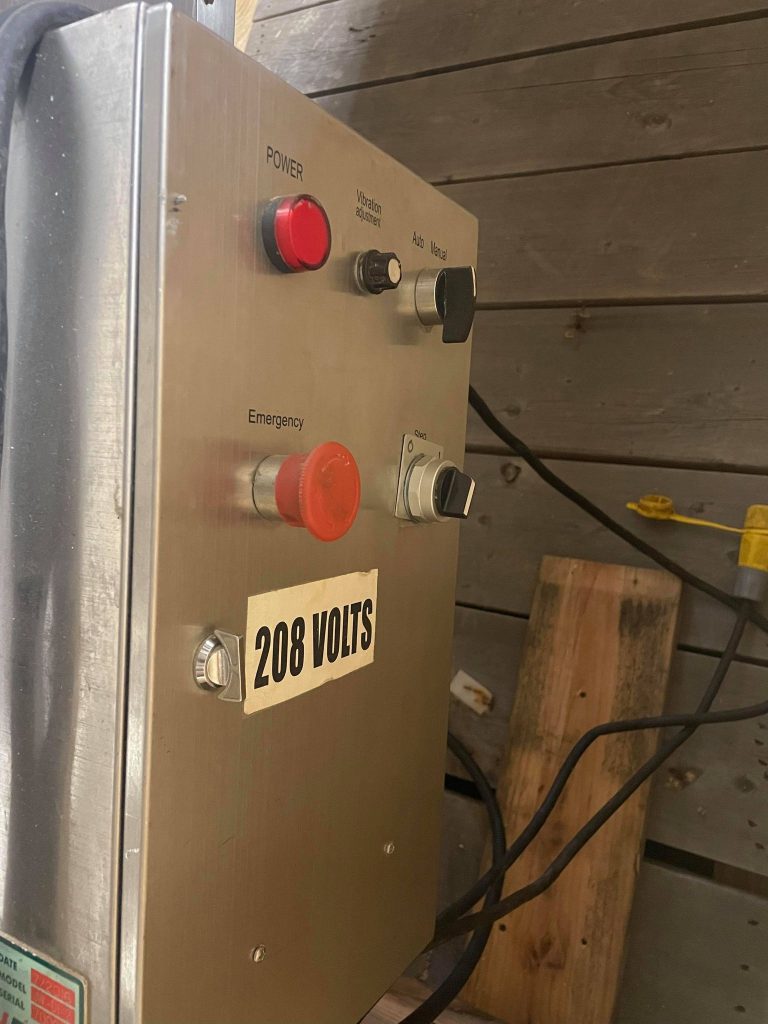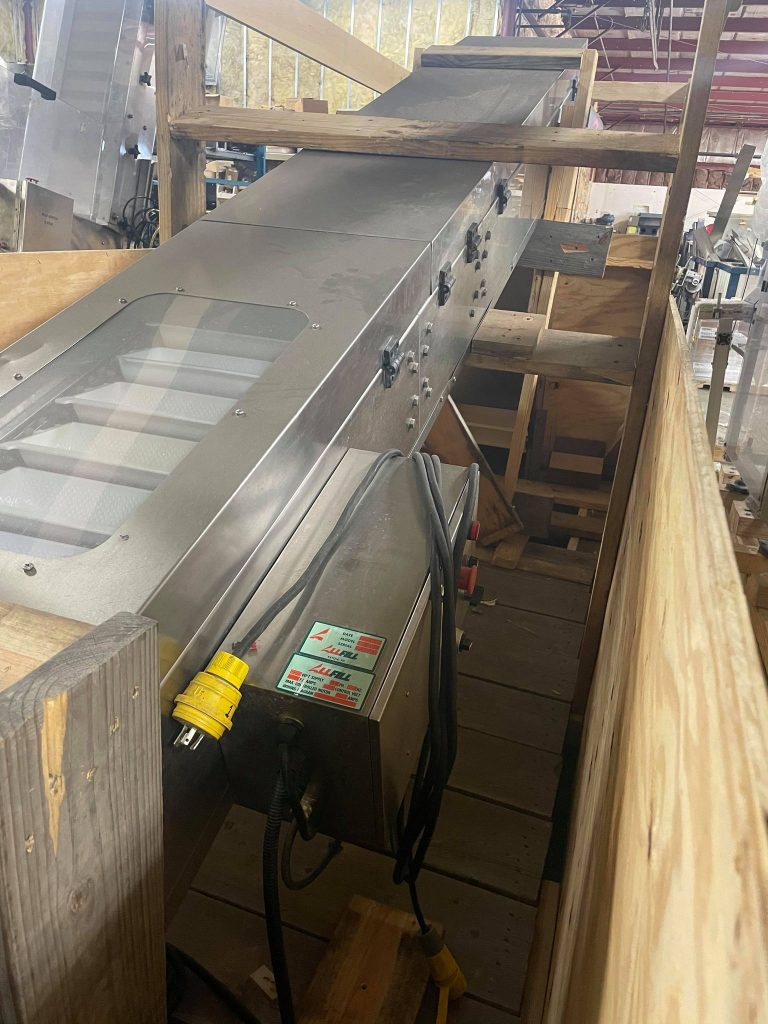 ALL-FILL BUCKET ELEVATOR MODEL: JW-D1-2
MANUFACTURED: 07/2016
SERIAL: 700683
1-PHASE 220V
WORKS IN AUTO/MANUAL
HAS VIBRATION ADJUSTMENT AS WELL
16″ BELT WIDTH
13'10" DUMP HEIGHT +/-2″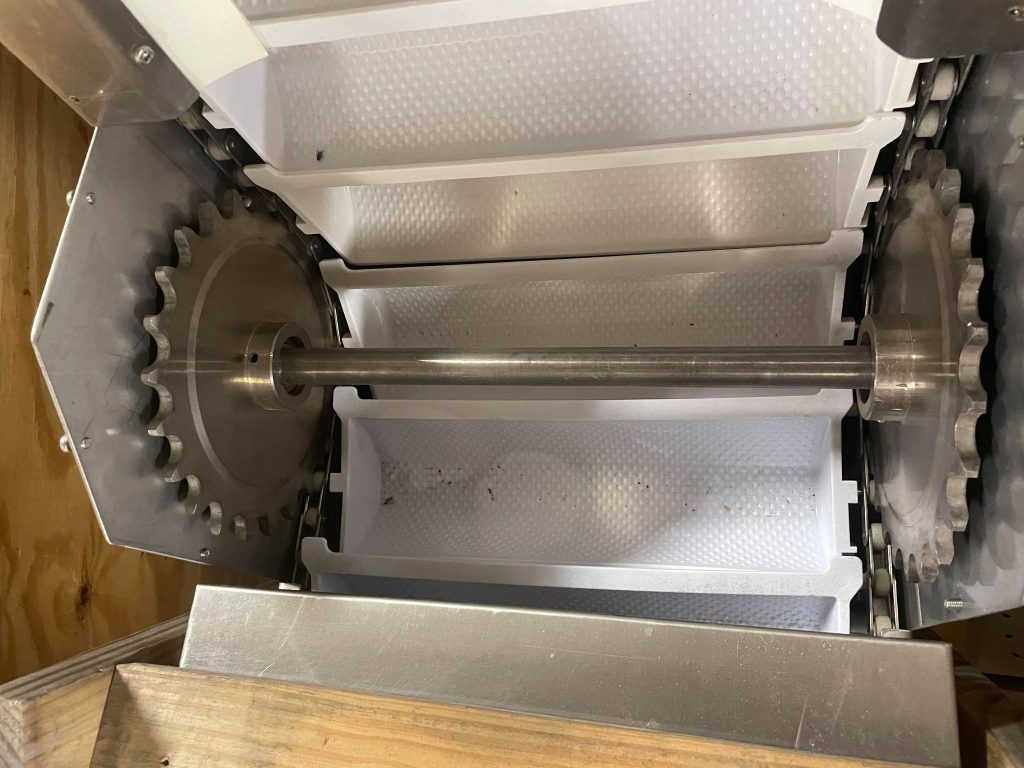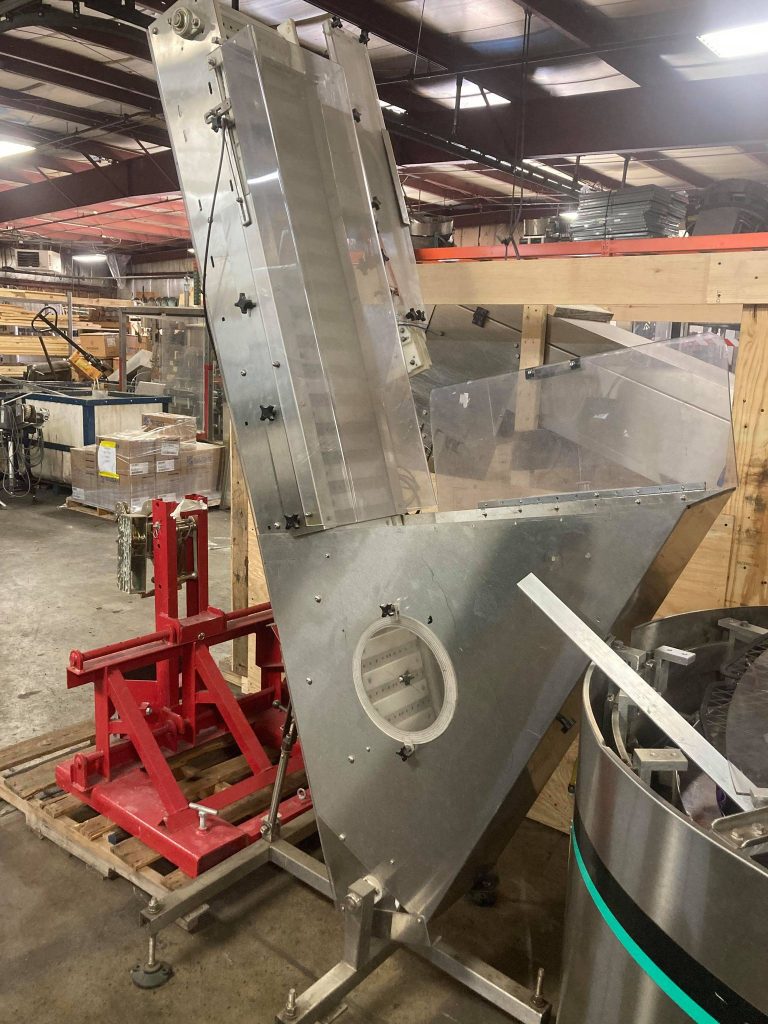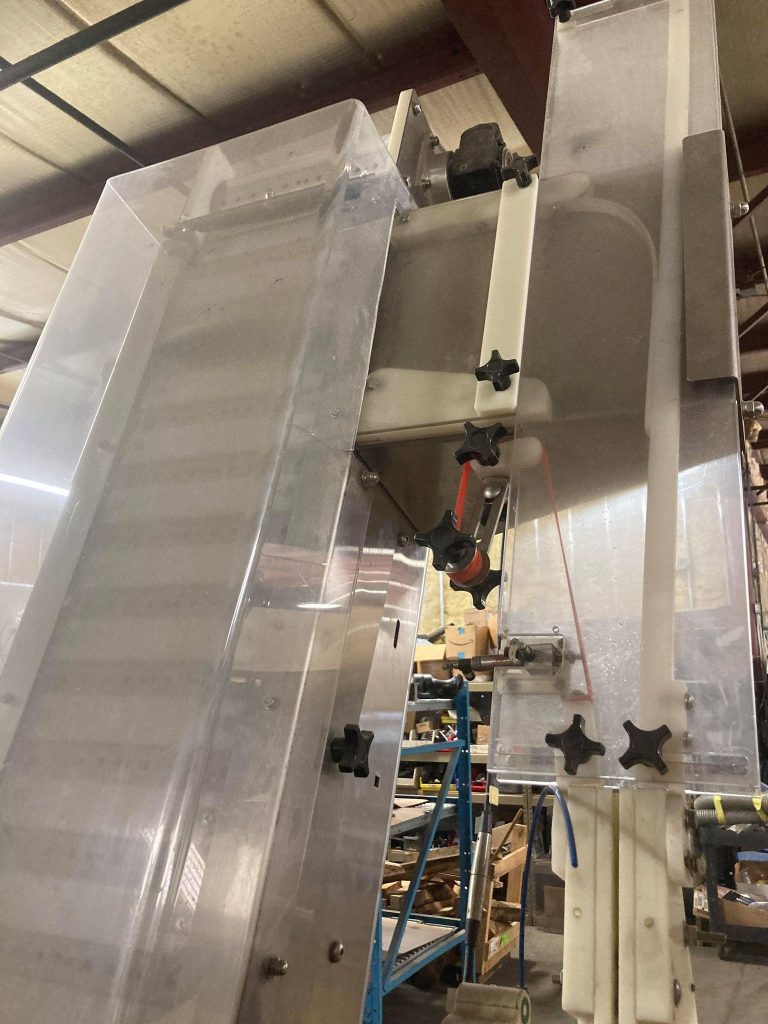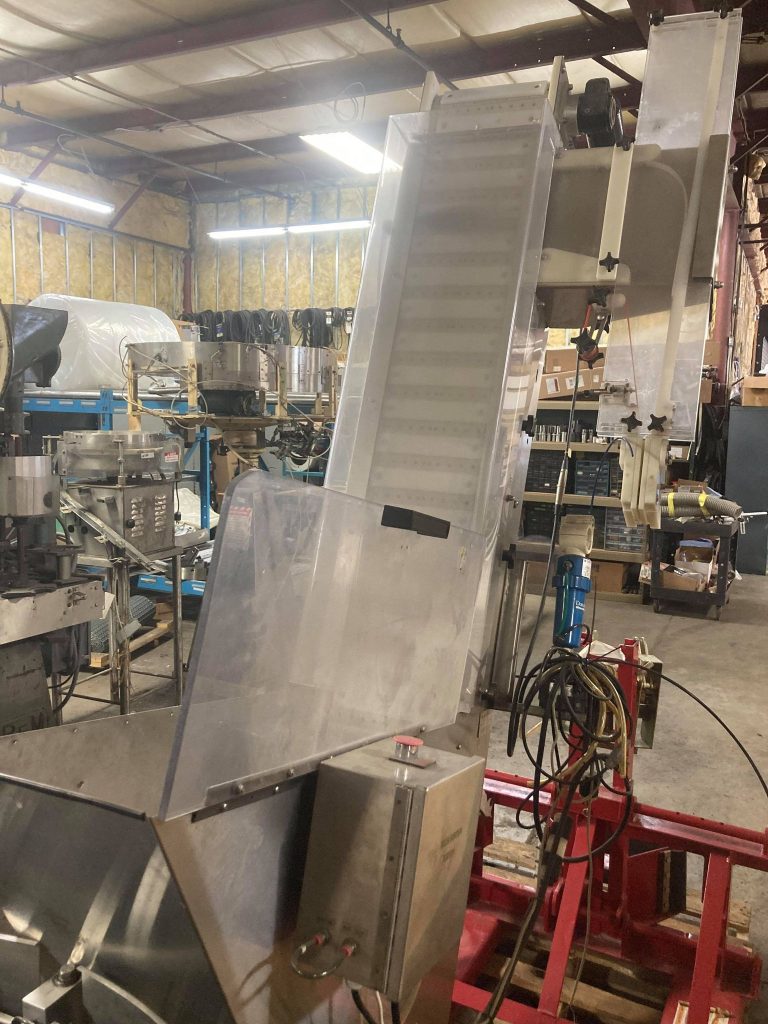 INLINE FILLING SYSTEMS CAP ELEVATOR, SORTER, FEEDER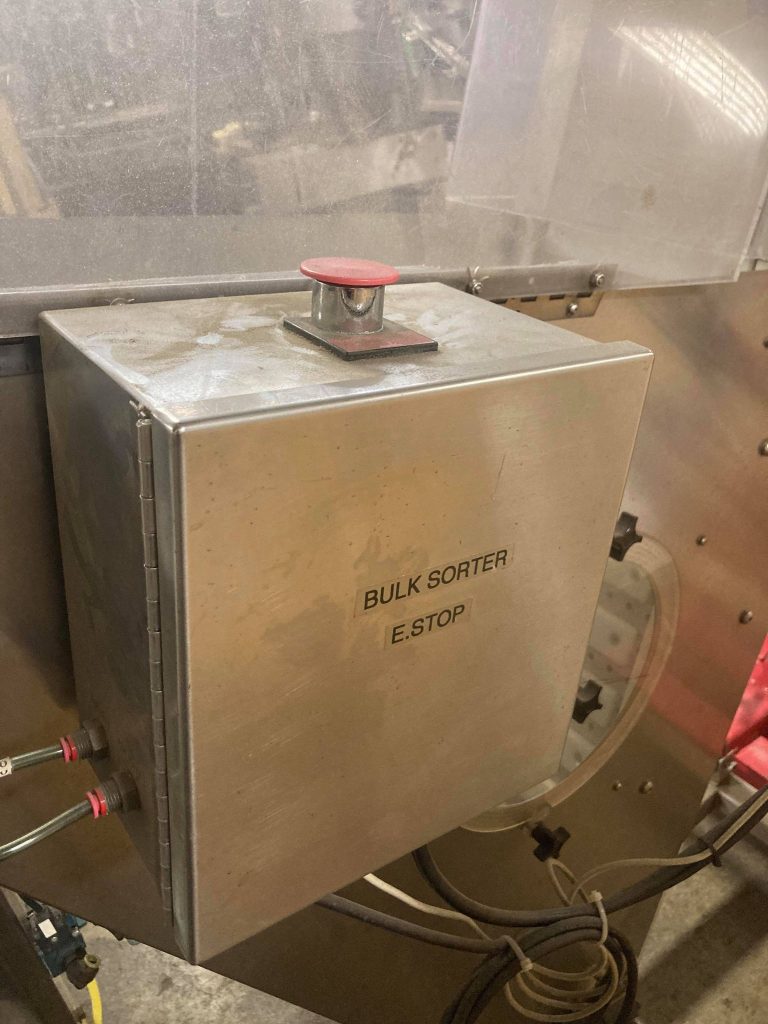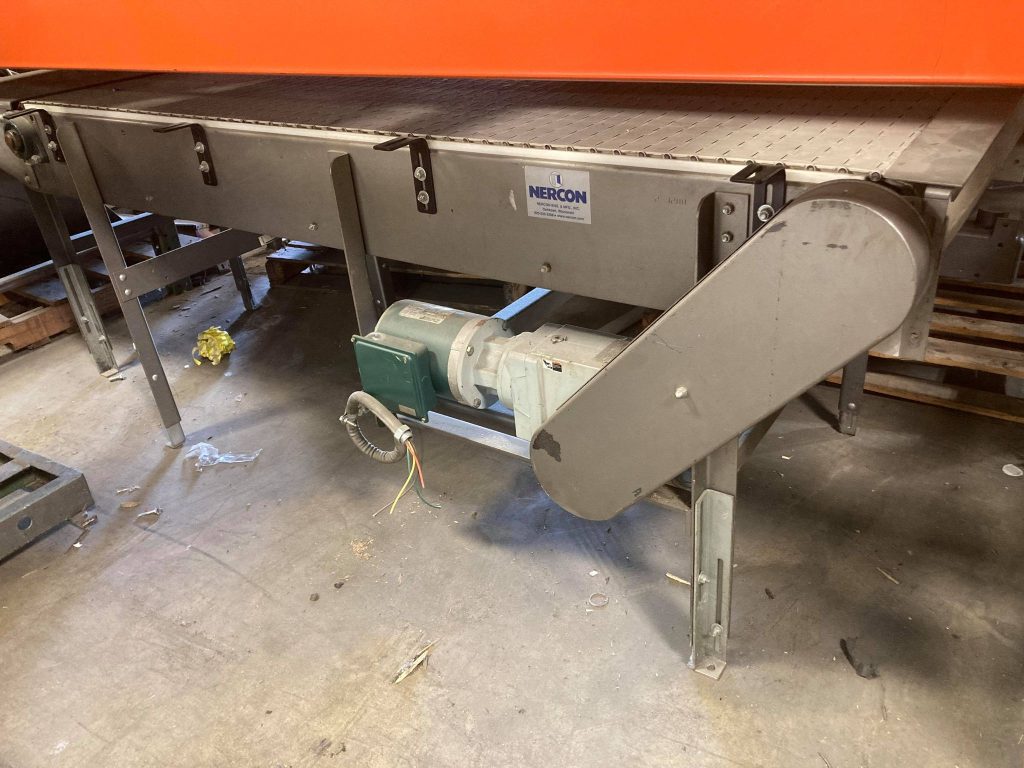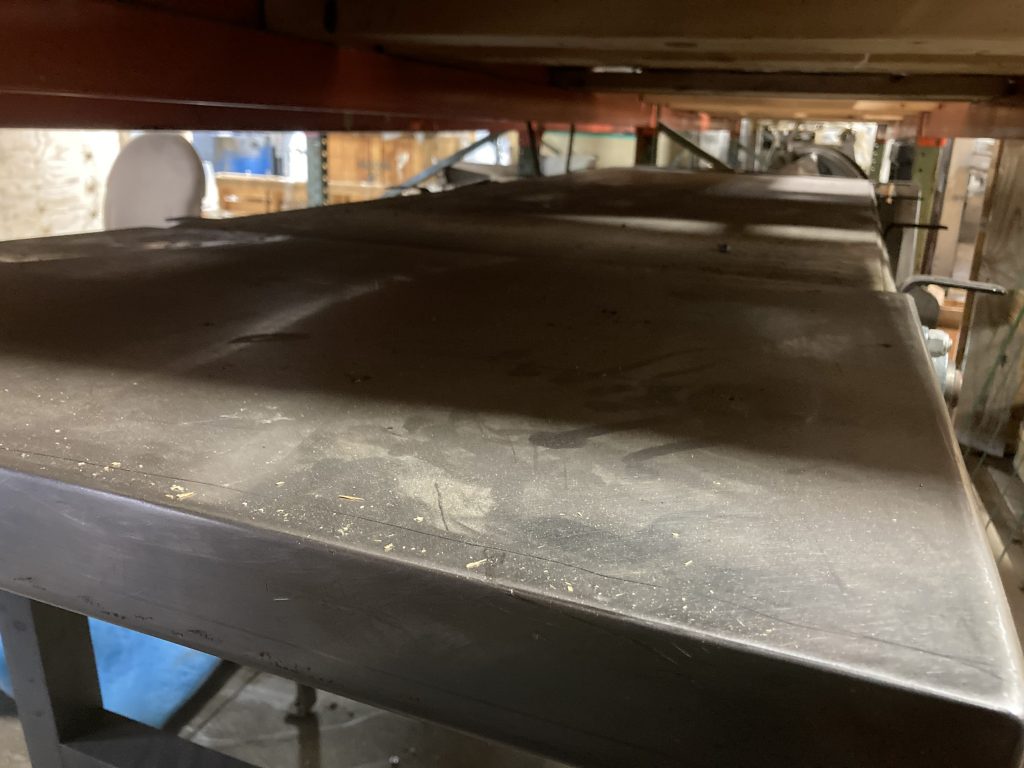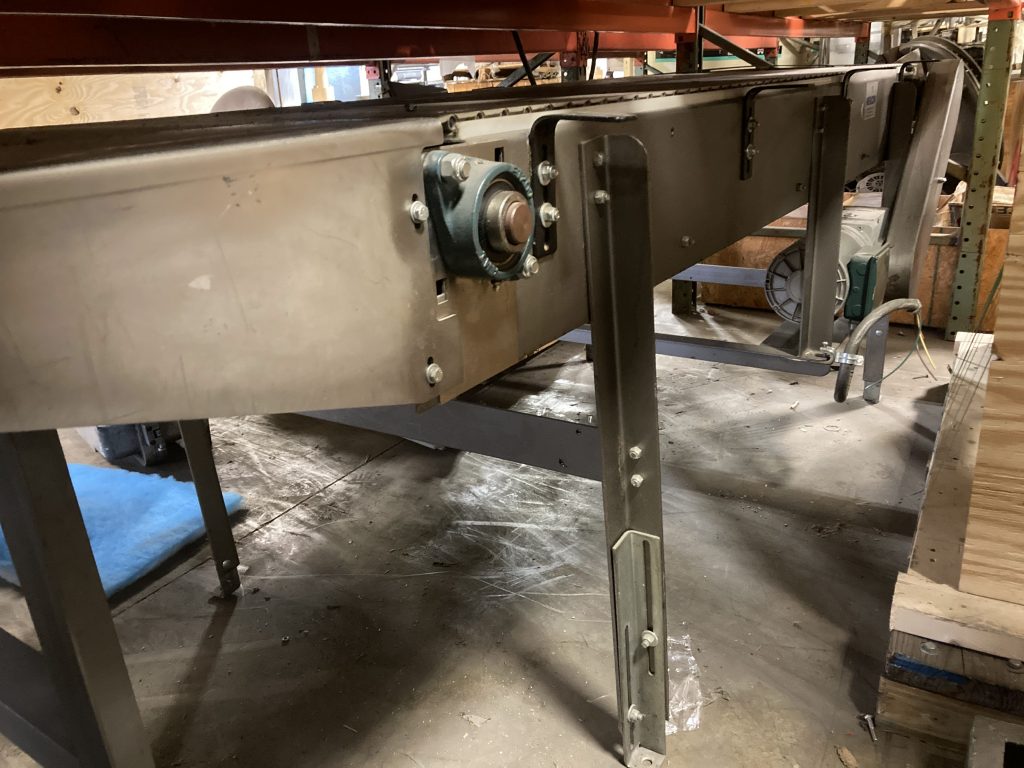 NERCON ACCUMULATION TABLE
-30″ WIDE X 7′ LONG X 33″-39″ ADJUSTABLE HEIGHT
-PAINTED STEEL CONSTRUCTION
-INCLUDES 22″ LONG SS TABLETOP EXTENSION
-INCLUDES 230V/460V MOTOR
-SINGLE BELTING DESIGN
-AS/IS RUNNING CONDITION, NO SETUP OR INSTALLATION, NO GUIDE RAILS, AND NO CONTROLS.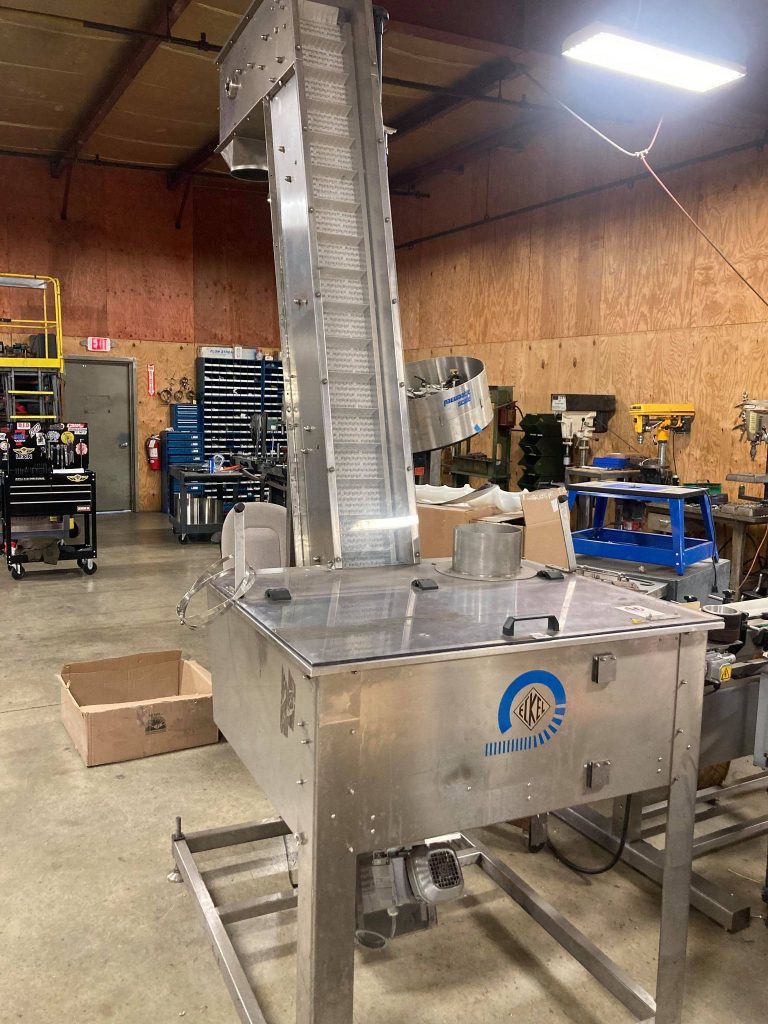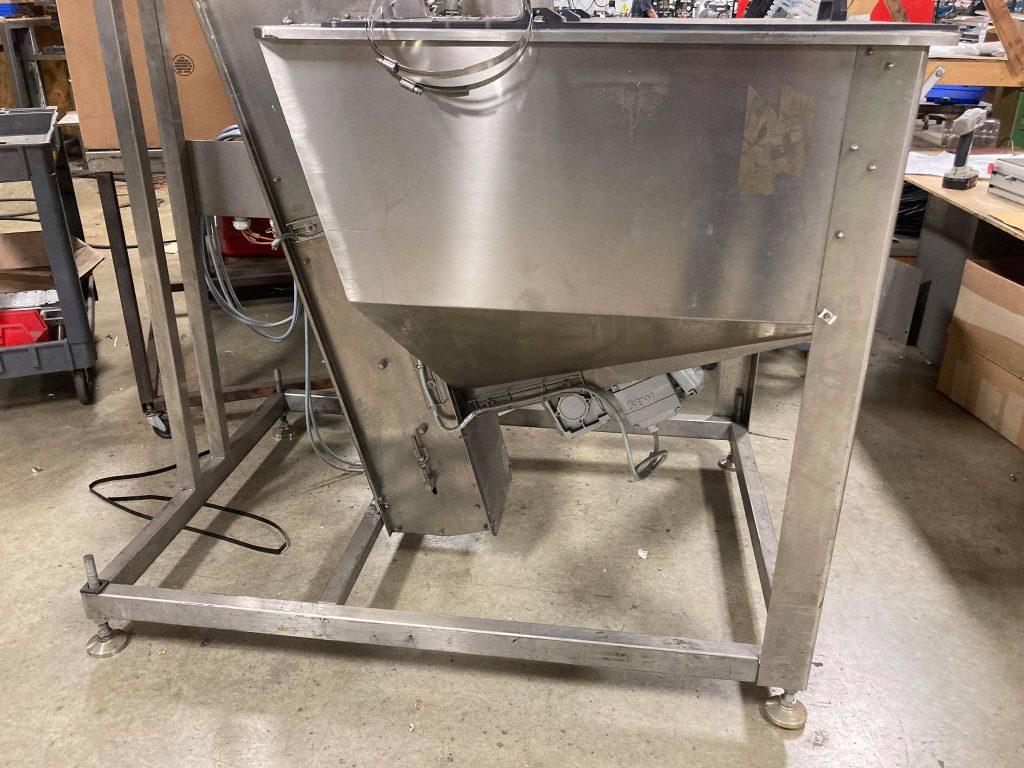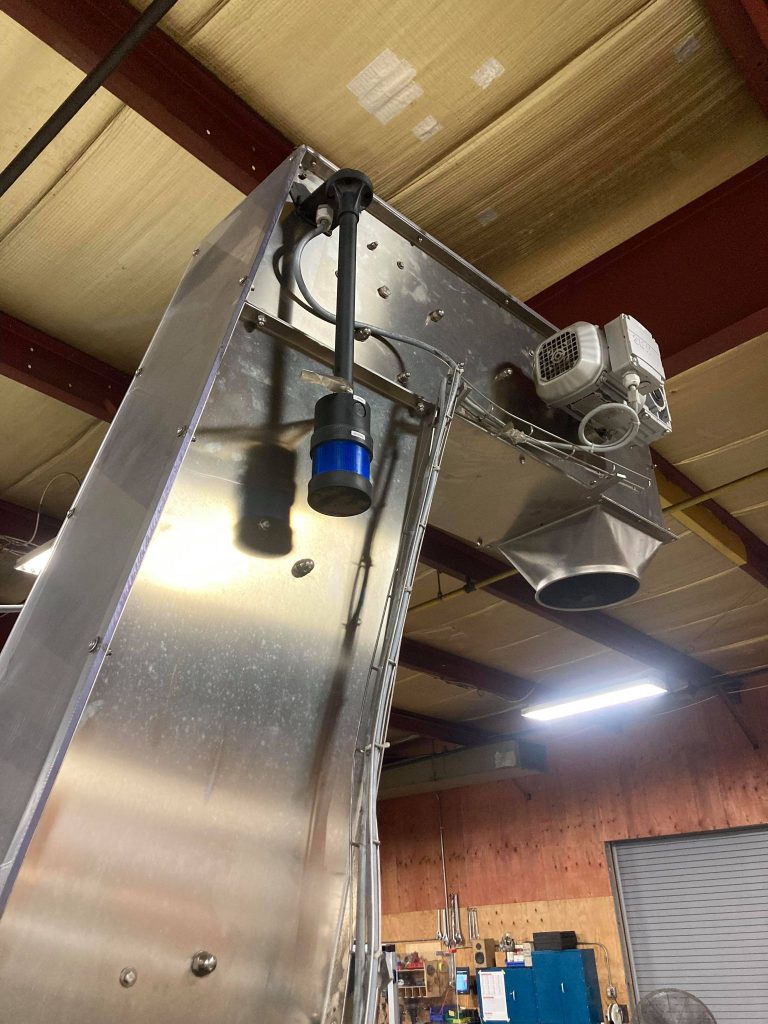 CAP ELEVATOR
TYPE- SF 450
MANUFACTURED: 04/2014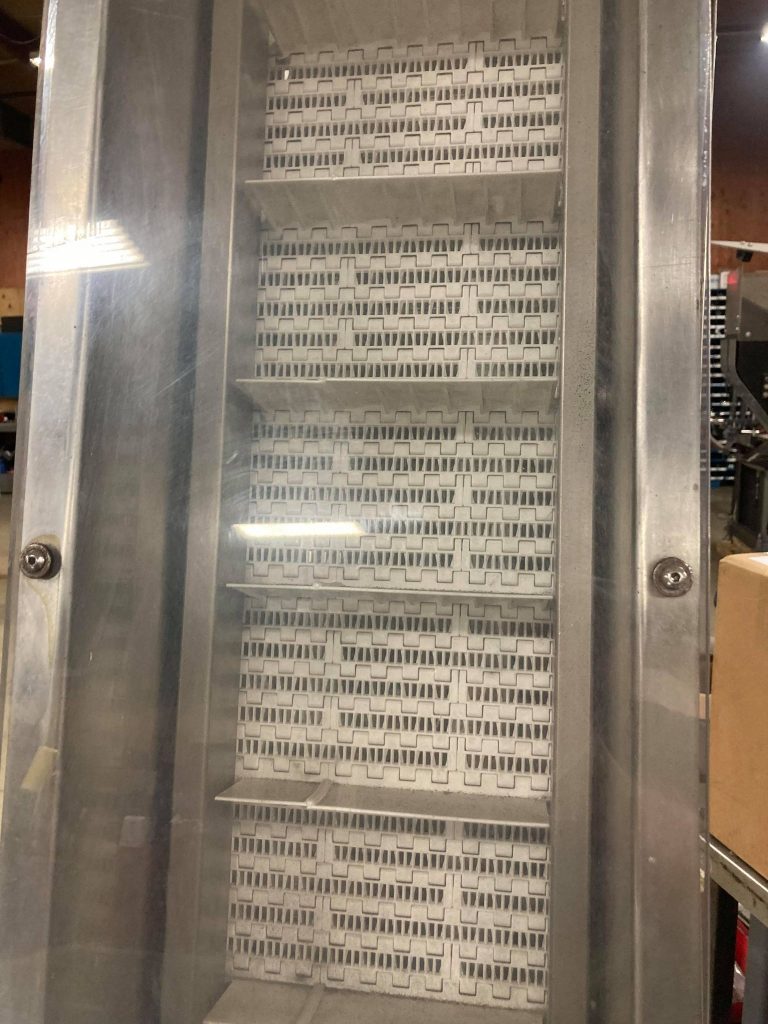 PLEASE KNOW THIS LIST DOES NOT REFLECT ALL AVIALABLE EQUIPMENT
AT H&G EQUIPMENT WE DO OUR BEST TO ADD/REMOVE EQUIPMENT AS WE SELL AND ADD TO OUR INVENTORY. ALWAYS CALL (513-761-2060) IF YOU HAVE A SPECIFIC NEED. WE STRIVE TO ACCOMODATE OUR CUSTOMER'S NEEDS!